SITS 2022 Registration
Coming Soon
General Information
Sober in the Sun will be held May 12th-15th, 2022 at the
Hyatt Palm Springs.
Evening Entertainment and Speaker Meetings will be held at the Annenberg Theatre. You must be registered and wear your wristband at all times for admittance.
Hyatt Palm Springs
All-Suite Luxury Resort in Palm Springs, California
Hyatt Palm Springs is the quintessential Coachella Valley hotel, with superb amenities in every suite and excellent proximity to outdoor attractions in the "New Downtown" and Thursday night VillageFest.
The hotel features 197 suites featuring beautiful marble bathroom countertops, refrigerators and coffeemakers, two 42" flat-screen TVs & separate parlor with a pull out sofa – lodging in Palm Springs has never been better. With amazing views of downtown, the valley and our beautiful mountains!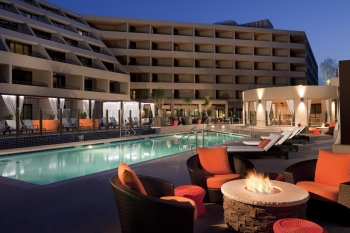 You won't want to miss this amazing 4-day event! Register today to lock in your seat!